Am I Priced to Sell?
If you have any questions or would like any more information about pricing your home for sale please feel free to Contact Us. Visit our Sellers Page for more information or tips about knowing if you are priced to sell. If you are planning on buying your next dream home visit our Buyers Page or if you are planning on selling your home visit our Sellers Page.
Attracting buyers is the name of the game. As a seller, you have two goals: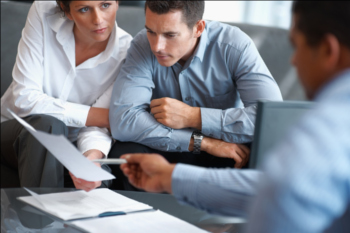 1. To get the most money possible.
2. To sell as quickly as you can.
Be realistic. Price is the number one factor that most home buyers use in determining which homes to view. Although the price is set by you, the seller, the value of the home is determined by the buyer. Don't allow your enthusiasm to affect your judgment and lead to overpricing - a mistake you can't afford to make. Here are some factors to consider - recommended by experienced residential specialists - to help you sell your home. This information is not all-inclusive and does not replace the expertise provided by a Real Estate Associate.
What Affects Your Asking Price?
What Doesn't Affect Your Asking Price?
What Happens to an Overpriced House?
Look To a Real Estate Associate When You Need Answers Fast...
As you can see, there are a multitude of factors that determine the asking price of your home. Finding this price yourself can be a long and difficult task. That is why thousands of satisfied homeowners, like yourself, turn to a Real Estate Associate. A Real Estate Associate has the tools necessary to compute the fair market value of your house quickly and accurately while allowing for personal considerations (such as the date by which you must sell). Your Real Estate Associate can also confidently answer your questions about listing, pricing and showing.
The goals of a REALTOR® are the same as yours:
When You Want to Price Your Home to SELL FAST...Turn to a Real Estate Associate